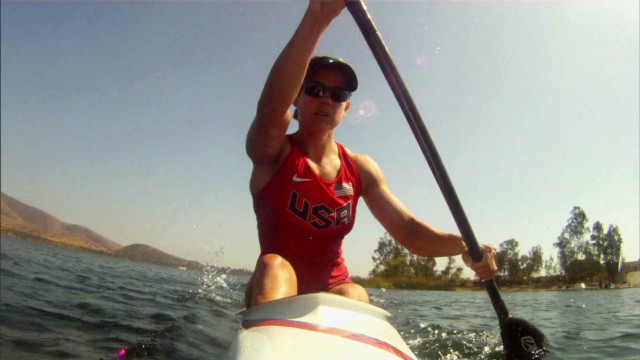 Olympian Carrie Johnson battles Crohn's disease as she fights for a gold son battles Crohn's disease as she fights for a gold
Article Highlights
"Crohn's disease is named after Dr. Burrill Crohn who, along with two colleagues, recognized and documented the symptoms in 1932.
Those diagnosed with it include some well-known personalities such as former President Dwight D. Eisenhower; Mike McCready, guitarist for Pearl Jam; former Miss America Mary Ann Mobley; and actress Shannen Doherty."
"In a healthy body, the immune system creates an infection-fighting protein called tumor necrosis factor. When Crohn's disease is present, TNF is produced in excess as the immune system mistakenly identifies healthy bacteria as a foreign presence.
This causes the body to launch an attack and begin fighting the excess TNF, which leads to more inflammation, which results in more TNF.
As this internal battle takes place, it causes severe pain, abdominal swelling, cramping, bleeding, diarrhea and deterioration of the affected portion of the intestinal tract.
Link to the Story --->
The man who couldn't eat
by author Jon Reiner
Jon Reiner is the author of 'The Man Who Couldn't Eat,' a memoir of his months spent without ingesting any food - a "nothing by mouth" order - due to a ruptured intestine, a rare complication from Crohn's disease.
Crohn's disease means lifelong battle - CNN.com:
'via Blog this'